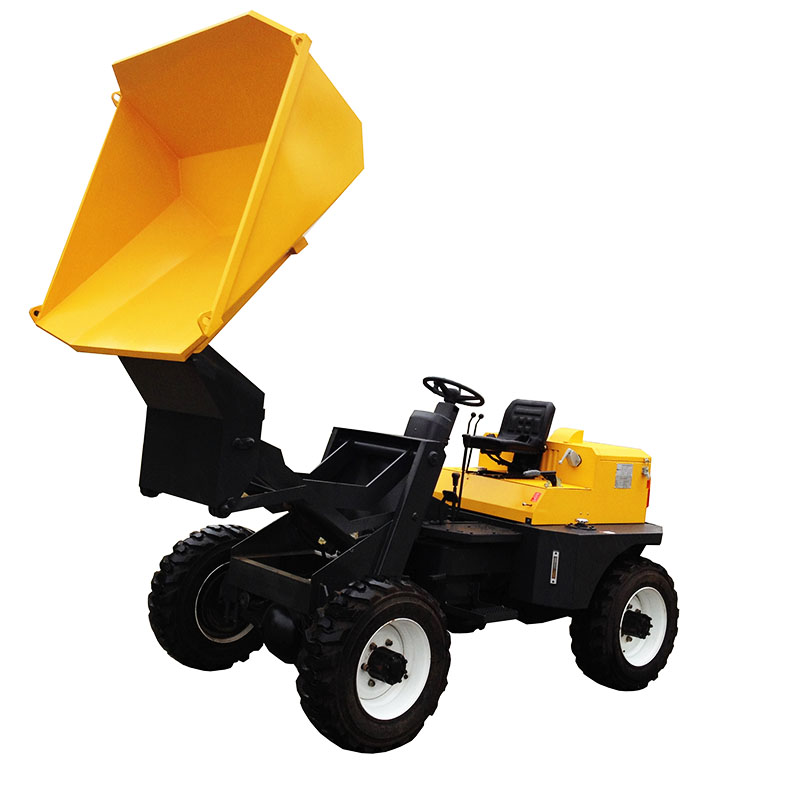 Name: High tipping dumper
Series: High discharge hydraulic tipping ram dumper.
Model: SD10-13DH
Payload: 1ton.
Power source: S1100BNM diesel engine power, 11.2kw.
Max. speeds: 14km/h.
Driving mode: 4wheel driving.
Articulated angle: 48degree.
Discharging height: 1.65m.
Turning radius: 4.5m.
Max. Gradeability: 21%.
Size: 3.2m*1.6m*1.7m.
Container loading plan: 1*20'GP laods 2units. 1*40'GP loads 8units.
Tata dumper and our dumper difference depends on price.
Diesel dumper is popular for rural areas lack of electricity.
dumper tombereau for French speaking countries.
It is also named as mining dumper truck.
1ton Playload dumper.
Chinese name is 碎石翻斗车.
dumper gravillonneur or Gravel dumper are both OK to describe this machine.
forward tipping dumpers include 1ton, 1.5ton types.
mini dump truck lease and Dumper hire are also big business for distributors.
wheeled dumper is for construction site, while track dumper or tracked dump truck even crawler dumper are for uneven ground or fruit plantation field.
dumper a chenille ou dumper sur chenille pour vous.
dumper truck mining, mini dumper huren, 0.5cbm volume dumper are small sizes.
mini crawler dumper 1000 kg is also available to design as per clients' needs.